Our Team
Wish A Smile is a combined effort of like minded people who have come together to contribute their bit to the society. It is an initiative of people, who are well known in their respective fields, and want to bring about a constructive change in the society.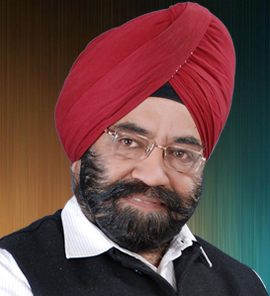 Rajinder Singh Arora (President)
Advocate, Supreme Court
Mr. Rajinder Singh Arora alias Dildar 'Dehlvi' is a multifaceted persona who works in various fields including corporate law, tax consultancy and social service, apart from being a renowned poet.
He is an advocate of Supreme Court with 34 years of professional experience in the field of Direct and Indirect Taxes. Having completed an L.L.B. degree in 1985, Post-Graduation in M.Com from University of Rajasthan in 1981 and Graduation with a Bachelor of Commerce degree from S.G.T.B Khalsa College, Delhi University in 1977; his dedication and interest in the field of education speaks volumes.
He was also a National level sportsman in Weightlifting and secured second position at the Nationals. He was a Senior Under Officer in National Cadet Corps (N.C.C.) and cleared B&C Certification of N.C.C. and was also a member of the Bhangra (Folk Dance) Team at Khalsa College, who placed First in their category at All India Levels and were overall Delhi state champions for 3 years in a row.
When it comes to poetry and writing, Dildar 'Dehlvi' is a name that has become synonymous to poets from India in the current times. A forum is usually incomplete without his presence on the stage. From Indo-Nepal Literature Festival and Noida Sanskriti Mahotsav to various literature festivals held regularly at Meerut, Haridwar, Gurgaon, Jaipur, etc.; his participation has been impeccable. He has also authored two books by the name, 'To Zindagi Sanwar Gayi' and 'Sooraj Ka Khwab Hai' published in2018 and 2016, respectively.
'Dildar' Ji has been awarded with many accolades including:
Indo-Nepal International Sahitya Ratan Award
Rashtra Gaurav Award by Anti-Corruption Foundation of India
Sahitya Ratan Award
Ghazal Ratan Award, and
True Media Shikhar Sammaan
Global Hindi Sahitay Gaurav Samman
Pt. Tilakraj Sharma Memorial International Hindi sewa Samman 2019
Wishav Hindi Sahitysrijak Samman 2019
Mr. Arora started his professional career as an Accounts and Tax Associate with I.S. Bedi & Co. in 1981. After he graduated in Law in 1985, he started his own firm R.S. Arora & Co., Advocates. He is the Founder of the web portal TaxfilingGuru.com and now the Founder & National President of the NPO – 'WISH A SMILE'.
Being highly educated, knowing the law and taxes well, and having a social perspective that he present through his poetry and writings; Mr. Arora has seen the world and people from different walks of life from a close angle. He now wishes to extend his experiences into the service of the society by means of the non-profit organization, 'Wish a Smile'.
It is a venture to support, encourage and facilitate education, medical and legal services within the less privileged sections of the society. The legal services are provided through the web portal TaxfilingGuru.com free of cost. Other services are managed in a non-profit set up.
We wish that the initiative becomes a huge success and more and more people get associated with it to leverage education, medical know-how and legal help by reaching deeper levels in the society.
---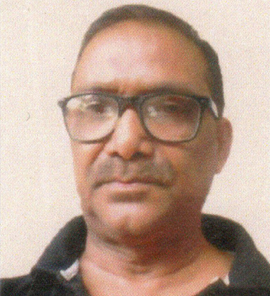 Sarwat Jamal (Vice President)
Service
Mr. Sarwat Jamal is a person with great values for society and humanity at large. His proactive contribution towards bringing about awareness and a positive change in the society is unmatched. He has always advocated for the human values of conduct, peace, truth, love and non-violence.
He has multidimensional exposure spread across various sectors in India and abroad. It has been his constant endeavour to serve various charitable and social causes aimed at alleviating various social malaise and bridging the gap or disparity in the society through various initiatives on education, healthcare, livelihood and capacity building.
---
Inderpal Singh Pasricha (Gen. Secretary)
Chartered Accountant
Mr. Inder Pal Singh Pasricha is a well experienced expert in the field of Auditing and Corporate Matters, and has a vast experience of 35 years. I.P.Pasricha is man of exemplary vision and strong commitment. He has incredible foresight, financial acumen and enterprising sprit. He is the most versatile character and use innovative methods to deal with complex problem.
His contribution to Wish A Smile is vital, with his invaluable inputs in conceptualizing fund raising events and society programs. He has been active with education for underprivileged children right from his college days. Since the inception of Wish A Smile, Mr. Pasricha has been constantly involved in the functions and programs of the organization, and extended his support in a lot many ways.
---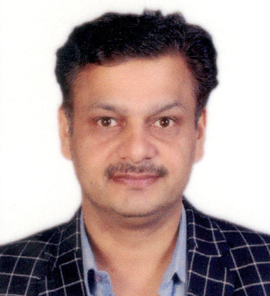 Sandeep Sharma (Treasurer)
Businessman
Mr. Sandeep Sharma is a renowned businessman, and believes that every child deserves the best chance for a bright future and is fiercely committed towards ensuring that children not only survive but also thrive, and also that every child deserves the best chance for a bright future.
His aim is to chalk out pioneering programmes that address childrens' unique needs, giving them a healthy start, the opportunity to learn and protection from harm. He is an outspoken champion for children, ensuring their voices are heard and their issues are given top priority.
---
Our Patron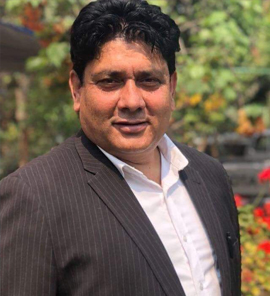 Arun Raj Sumargi Parajuli
Businessman
Sh. Arun Raj Sumargi Parajuli is a well known name in Nepal. He is heading a number of corporate companies in Nepal, and is among the board of directors of many companies.
He is also associated with numerous organizations in the social sector as well, and has been doing a lot of social work for the upliftment of the under priviledged.
---
Members of the Executive - Committee
Ms. Amrit Chadha
Ms. Mukta Pandey
Mr. Kawaljit Singh Juneja
Mr. Om Prakash
Mr. Hemant Das
Mr. Ram Kishore Upadhyay
Mr. Gurvinder Singh
Mr. Amit Tandon
"
Be the reason someone smiles. Be the reason someone feels loved and believes in the goodness in people. A random act of kindness, no matter how small, can make a tremendous impact on someone else's life.
"
Be the reason someone smiles. Be the reason someone feels loved and believes in the goodness in people. A random act of kindness, no matter how small, can make a tremendous impact on someone else's life.